Thanet District Council freedom of information act requests
|
home


Freedom of information act request 23.10.2009

Subject: Freedom of information act request. Date: 23/10/2009 From:
| | |
| --- | --- |
| Reply To: | |
| To: | *****@thanet.gov.uk |
| CC: | foi@thanet.gov.uk |

Hi ****
As you may be aware I have an interest in the Pleasurama development and wonder if you could answer a few questions about it and the cliff façade adjacent to the development.
Sorry to have to make it an FOI request but I have a limited amount of time available on this one and would appreciate the information as soon as possible.
1 Can you provide me with a CDM assessment for the site?
2 Can you provide me with an inspection and maintenance schedule for the cliff façade?
3 Can you provide me with details of any proposed weight limits for maintenance and emergency vehicles using the surfaced pedestrian walkway, topside adjacent to the cliff façade?
4 Can you provide me with a distance from the façade that is deemed a suitable building line for any development below and in front of the façade, both from a safety point of view and to allow maintenance?
5 The inspection report on the façade, April 2005 INSP/101726/1277 describes the façade as having a short serviceable life, can you give me an estimate of what that life is expected to be?
6 Can you provide me with details of how the exposed base of the façade and evident lack of foundations is to be addressed? (Note related to this question; by way of example, the design drawings for the arches show concrete foundations extending over 1 metre in front of the base of the arches these foundations do not in fact exist, I can provide photographs showing this should you need them.)
Best regards Michael
In a message dated 10/11/2009 17:27:23 GMT Standard Time, *****@thanet.gov.uk writes:
Dear Michael,
I am currently dealing with your FOI request for the Wellington Crescent cliff facade. I would be interested to see the photos you mention in question 6 of your request, and wondered if you would mind email me these.
Kind regards,
****
Subject: Re: Freedom of information act request. Date: 11/11/2009 From:
| | |
| --- | --- |
| Reply To: | |
| To: | ******@thanet.gov.uk |

Hi ***** bit of a bizarre question from my point of view, I was talking to **** (senior councillor) about this only the other day and asked him if the councillors and council officers were aware of the absence of foundations.
He had certainly been down to have a look and seemed to think the all of the others had too, so I had assumed that included you, he said pretty much everyone was aware of the lack of foundations, also that the best part of a million had been spent on cliff repairs that had obviously not worked properly.
It would probably save you a lot of time if you took a gander at my blog http://thanetonline.blogspot.com/ where I have been publishing this info for some time, I am sure if you ask the monitoring officer he can arrange for you to access to it on your office pc as information there is subject to a foi request.
Anyway I am sending you two of the last lot of pictures I took, the clearest ones were taken last year when the base of the cliff was first exposed and as I take a lot of pictures it may take me a while to dig them out.
You have to appreciate it is always difficult to photograph something that isnít there so I have included a detail from the plans for the arch bit showing what should be there as well.
At this level about 6.8 ODN, where the bottom of the concrete just stops, the projecting foundation of the arch should be quite evident, as you see from the picture it isnít even sitting on solid chalk, just what looks like chalky topsoil.
Under the blocks is even worse in some places there is a gap between the chalky topsoil and the bottom of the lowest blocks.
Hopefully you will be able to send me the information I asked for fairly soon, please where possible send this by email, as they say think of the environment.
By the way had you noticed the crack at the top if the incline? If not I can send you a picture of that too.
Best regards Michael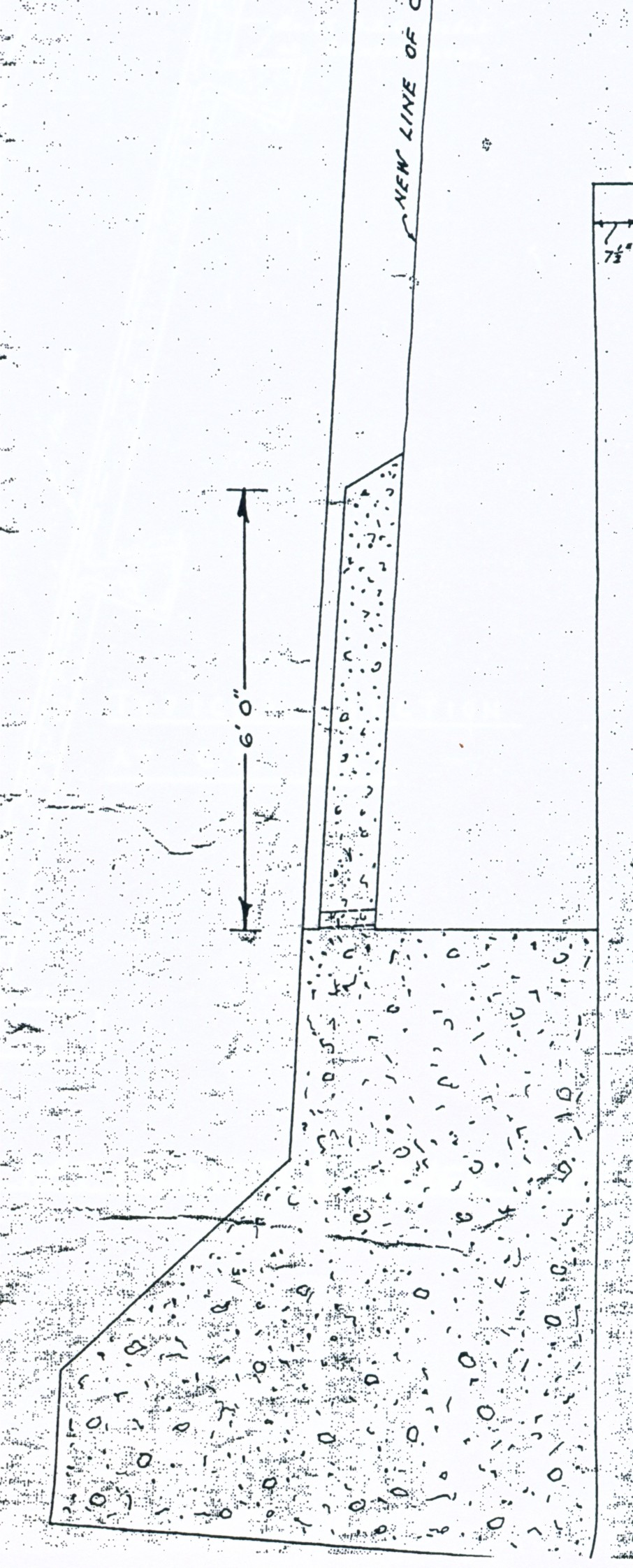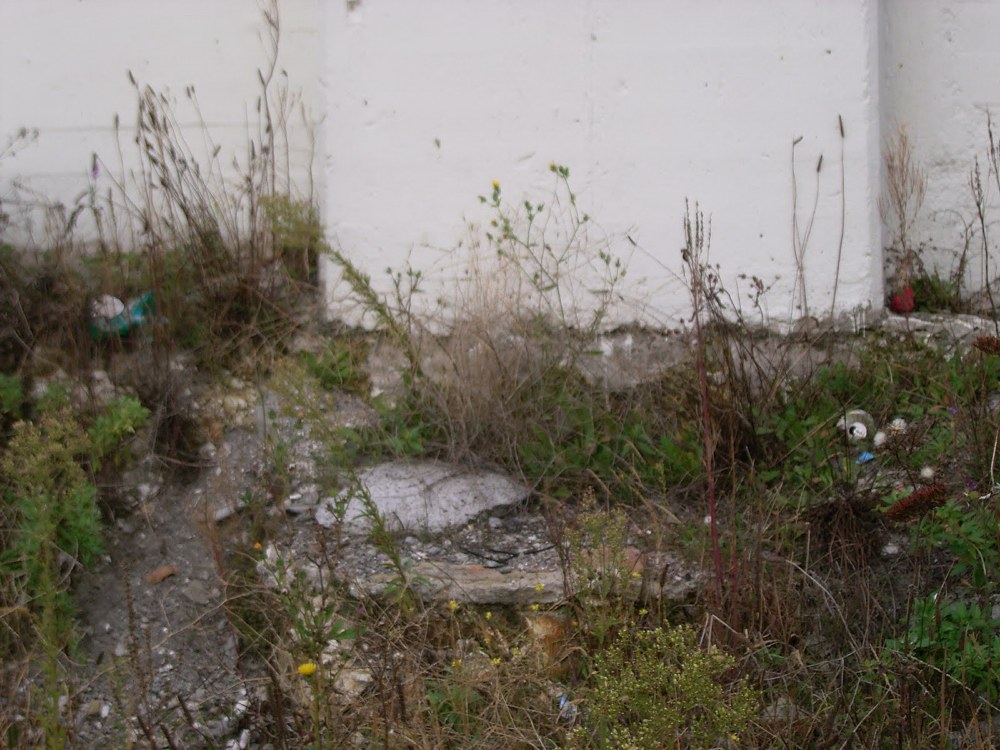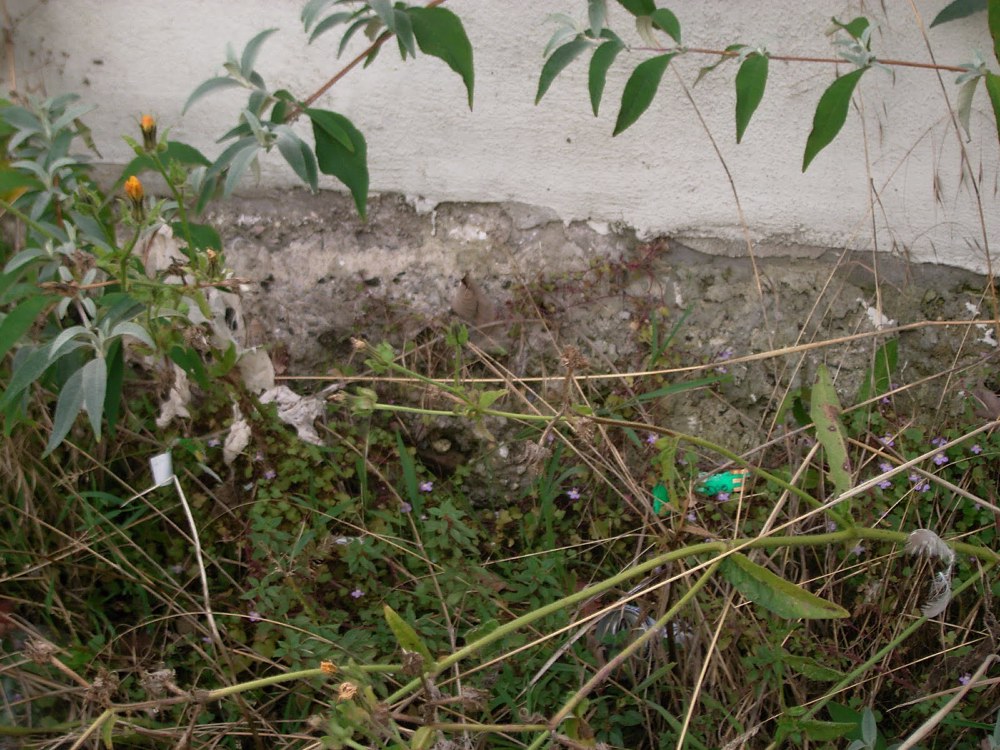 Subject: Re: Freedom of information act request. Date: 11/11/2009 From:
| | |
| --- | --- |
| Reply To: | |
| To: | ********@thanet.gov.uk |

There you go **** this picture shows the gap under (black bit) the foundations of both a portal feature and the block work, I was able to insert a probe here for some distance.
I hope that is sufficient to send you down to have a look for yourself as I have quite a few other things to do today apart from delving through hundreds of old photographs.
Best regards Michael