Ramsgate in the Mid 1900s A Street Directory For 1951 Some Pictures & A Map

Postage to a UK address is free

Ramsgate in the Mid 1900s A Street Directory For 1951 Some Pictures & A Map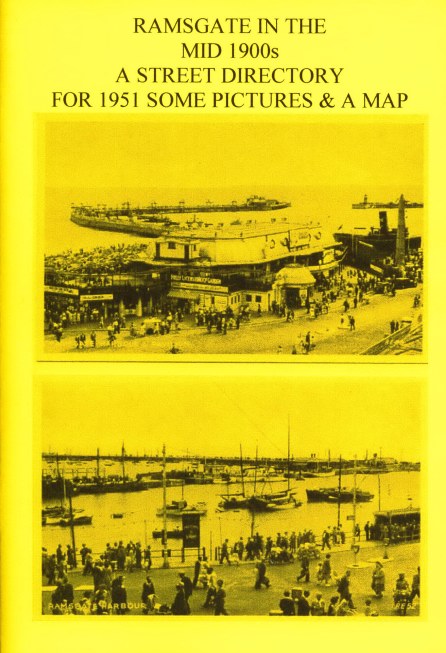 120pp stapled A5 booklet with 7 photographs of Ramsgate in the mid 1900s and a copy of Kellys Directory of Thanet pp467 to 577 covering Ramsgate, plus a centre page map of the area
ISBN* 9781905477098
£5.99
By the beginning of the 1950s Ramsgate was a great deal larger than it was in 1900 so this one is rather thick and hence more expensive.
A copy of the original Kelly's directory for Thanet is now quite a scarce book making it impossible for everyone who would like a copy to get one.
I have left wider margins on as people are inclined to make notes relating to their local history research. Obviously I have used the original page numbers to allow you to quote them as references.
The pictures are from postcards and I hope the dates are about right.