Occasional Ramsgate Writings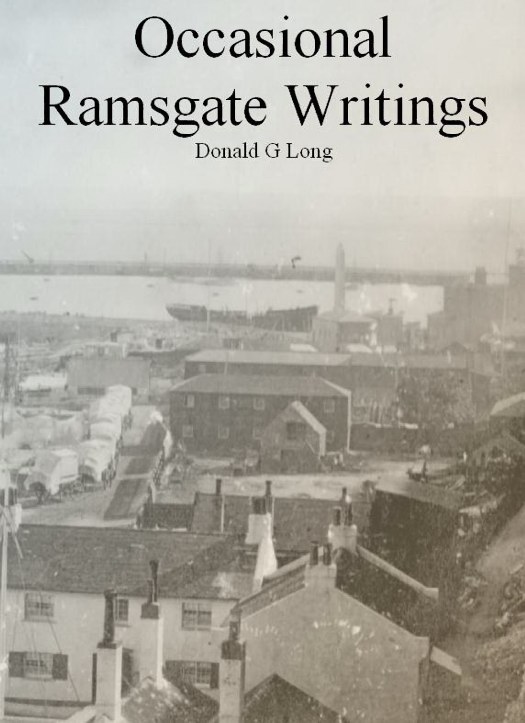 By
Don Long
A5
£4.99
It gives me great pleasure to publish Don Long's new book this week.
Introduction
Love the town in which you dwell, as you do, too – don't I love Paris and London, though I am a child of the pine woods and of the beach at Ramsgate
Vincent Van Gogh
Indeed many of you love the town in which you live. I love Ramsgate – to me a very special place, with buildings to delight the eye – residents of great interest – and some important events, which have helped to shape the history and character of our town and the country.
This series of articles will I hope interest and inform you the reader, and that you will enjoy reading them as I did writing them.
Don Long
The articles are
HERESON AND HOLLICONDANE
A Tale of Long Ago
MOUNT ALBION HOUSE, RAMSGATE
SIR MOSES MONTEF10RE (1784-1885) EAST CLIFF LODGE AND RAMSGATE
THE FOUNDING OF THE MONTEFIORE SYNAGOGUE, RAMSGATE, 1833
ST PAUL'S CHURCH
KING STREET, RAMSGATE
THE SAN CLU HOTEL, RAMSGATE
HERESON SCHOOL, RAMSGATE
1909-1959
CHATHAM HOUSE COLLEGE
1797-1917