Photographs of old Ramsgate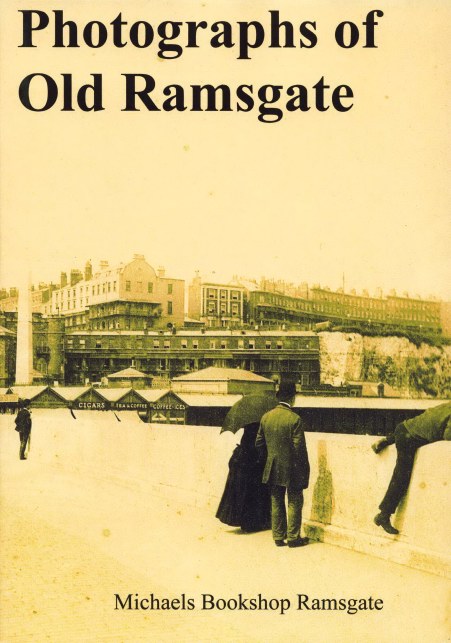 A5 Price: £ 5.99
A4 Price: £ 9.99
Soft Cover
A5 size staple-bound booklet.
Numerous B&W full page illustrations
One of my customers, a local historian who often gives me a bit of help with various local publications came in with a copy of "Grand Photographic View Album of Ramsgate" (circa 1900) so that I could copy it for publication. You will find it forms the middle section of this book.
After I had copied it, enhanced the pictures and captioned them, I realised that it was a bit on the short side so I started adding a few pictures from my own collection, at either end to make it more interesting. Another of my customers lent me a few of his that were unusual. As you can see things have got a bit out of hand, it has become one of the largest books we publish.
I haven't restrained myself from adding a picture just because I am not sure when or where it is. As I find out where and when all the pictures are I shall add some more captions, I hope.
I have endeavoured to use pictures that are old enough not to be copyright, however if I have used anything that you hold the rights to please let me know and I will sort it out with you.
Some of the photos that were fairly bad quality I have included because they are interesting subjects.