2006 The Petrified Haystack of Broadstairs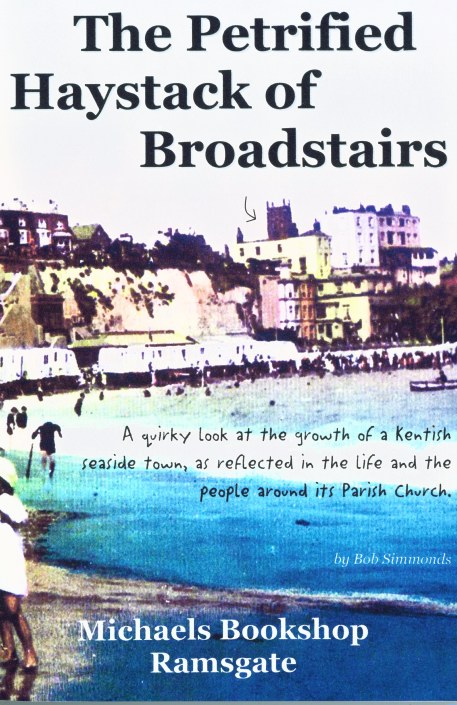 Bob Simmonds.
£4.99
A5 size stapled booklet. 69pp.
In 2005 the Parish Church of Holy Trinity, Broadstairs, celebrated 175 years of existence. As part of that celebration an exhibition of pictures, documents, and memorabilia of the period was created. Research for this revealed, inevitably, that the history of the church was very often intertwined with the history of the town. Church and town grew together. The events of the church were rooted in the lives of those who lived around it. But it could also be ignored or rejected when it became too 'religious' to be relevant. After the exhibition had been dismantled and the material filed away, Michael Child suggested that, if I put it down on paper, he would publish it for me. This booklet grew out of the research done for that exhibition. Sometimes - whilst ploughing through old documents, or squinting at a grubby microfiche - snippets of history, cartoons, strange events and stories were found that, although not strictly about Holy Trinity, were amusing or interesting enough to keep. So these too were included and, as the writing progressed, the subject matter spread far beyond the history of the little church 'behind the gasworks'. Indeed, what started out as a tentative attempt at writing one booklet ended up as the collection of enough material for two. So, this is the first part of a 'quirky look' at the growth of Broadstairs. The second part will be published ere long under the title 'The Small Happy Family of Broadstairs'.