The Romance of Richborough 1921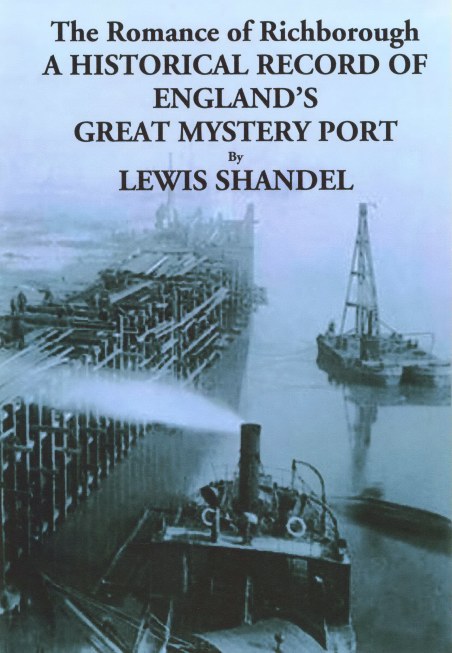 First published in 1921
This edition 2006
ISBN 1905477759
A5 40 Pages £2.99
This little booklet is reproduced from the scarce original, kindly loaned to me by Peter O'Sullivan.
This is the second publication I have produced about Richborough, the first being The Antiquities of Richborough by Charles Roach Smith. I am sure you will agree with me that the history of Richborough, from Roman fort to the home of Pfizer, now Thanet's largest employer is of considerable importance. It is my intention to try to get more publications about it into print, any help or material you may have is always welcome.
I have so far been unable to find out any information about Lewis Shandel, so I am uncertain about the copyright situation, if he died after 1936 and you have inherited his rights I will of course be happy to pay the royalties to you in the normal way.
I feel sure that after all these years Mr Shandel would have been pleased to see his booklet back in print. I also think, in view of his concerns about the unemployment caused by the closure of the port in 1920, he would be pleased to see the land used so productively to the benefit of the local economy now.