Ramsgate From The Ground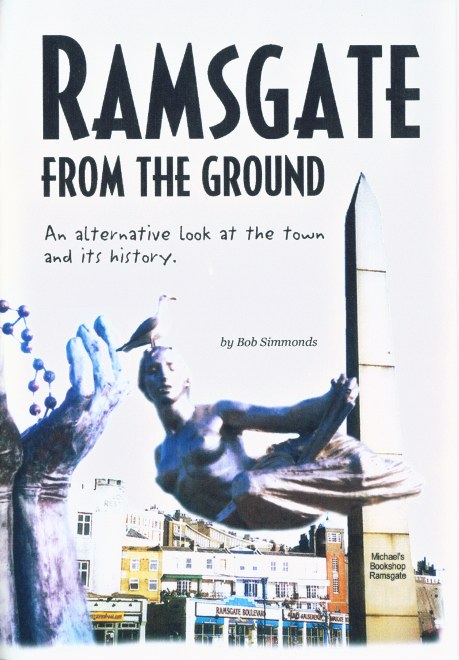 Price: £4.99
ISBN: 1-905477-47-3
ISBN13: 978-1905477-470
A light-hearted look at the history and character of Ramsgate, by someone who grew up in the town, and has seen it change and develop over the past fifty years. Interesting, historical and unusual buildings and places in the town are used to explore its past, with chapters on the harbour, the Napoleonic war years, styles of architecture, breweries, back-street oddities, and the recent development of the town centre. By revealing that there is more to Ramsgate than just the harbour and the sands it is a useful contribution to the town's well-deserved renaissance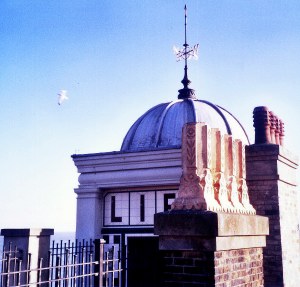 Whilst Ramsgate's well-deserved renaissance has rightly flowered from a rediscovery, and a regeneration, of its famous harbour and golden sands, there is a vast amount of fascinating architecture, tradition and character that can only be discovered by wandering down its historic back-streets and alleyways. This book, by someone who has known the town for over fifty years, provides a light-hearted look at some of these many hidden or overlooked features.
Starting with a collection of 'tourist guide' statements about Ramsgate from 1818 that are both humorous and revealing, the book then looks at the bungles and blunders that went into the creation of the harbour and how it has been adapted over the years to meet changing needs.
The arrival of the army - and the resulting creation of both a new upper-class society and some very fine buildings - is looked at, along with the way in which the fashionable reputation of the town was later reinforcement by the arrival of royalty. The book includes recent photographs of what remains of the glorious Regency architecture in the town, and discusses how this has been used or abused over the years.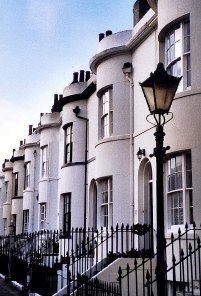 A spoof 'Wilkie Collins style' novel leads into an illustrated exploration of how the underlying chalk has been cut and shaped in the past to create new roads, terraces and tunnels.
More recent developments, like the use of Pulhamite stone to create the new gardens, examples of art deco architecture, and the treasures and oddities that lie hidden in the communities beyond the main roads are covered, whilst the loss of local brewers - and the effect that the arrival of a new 'café' and carefree culture has upon the town - are reflected upon.
As well as recent, artistic colour photographs in the centre pages, the book is packed with early pictures, engravings, cartoons and maps. Two final pages, containing details about books and websites, enable the reader to discover more about the traditions and treasures that can be significant factors in Ramsgate's remarkable regeneration.