Adventures in Shrimpville Pegwell Bay 1760 1916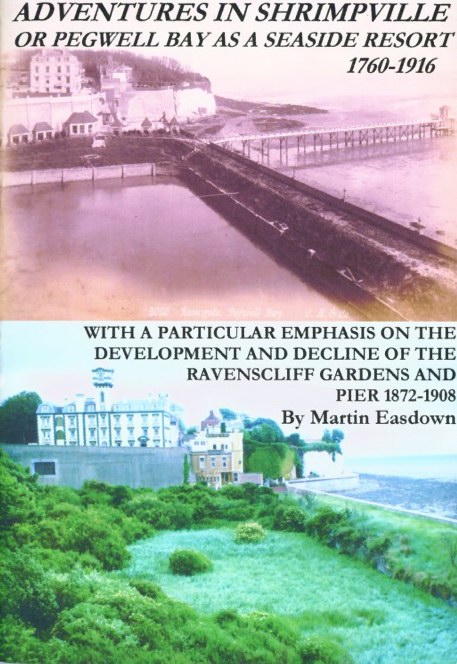 By Martin Easdown.
A5 Format card cover Ė 70 Printed Pages
Many photographs of Pegwell Bay.
This little booklet is about the Kentish resort of Pegwell Bay and its failed attempts to become a watering place to rival neighbouring Ramsgate. Now relegated to a quiet suburb of its big neighbour, the village of Pegwell had been a favoured resort in its own right from around the 1760ís. This was due largely to the popular shrimp teas that were laid on at the Belle Vue Tavern with its tea garden overlooking the sea. The shrimps were caught locally in the bay and were turned into the famous shrimp paste at Bangerís factory, 69-71 Pegwell Road, opposite the Belle Vue. A trip to sample the paste became an essential part of any holiday to the Thanet resorts and it was sold in ceramic pots produced by the Pratt factory with very colourful glazed lids showing scenes of Pegwell Bay, Ramsgate and Margate.
Price £4.99