Broadstairs Harbour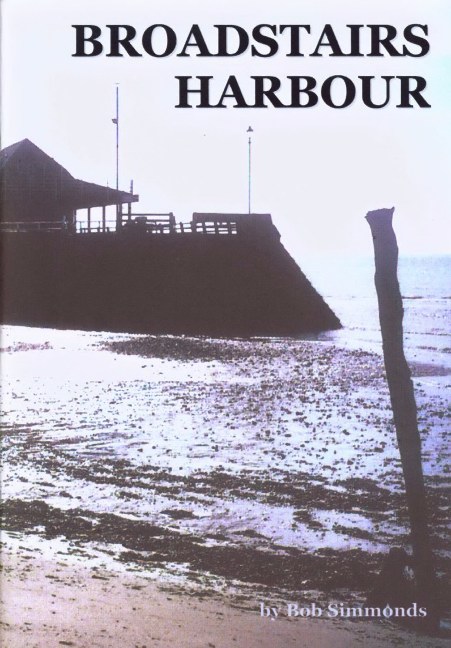 by
Bob Simmonds
£5.99
INTRODUCTION
If you buy a postcard, placemat or teatowel as a souvenir of Broadstairs the chances are that - along with Bleak House, York Gate, and the bouncy giraffe at the end of Viking Bay - there will be a picture of the harbour on it. It is arguably one of the most memorable, and certainly one of the oldest, features of the town.
It is also one of the most used.
People walk along it, sit on it, eat fish and chips on it, take photographs of it, get drunk on it, drop litter on it, fish from it, look at the boats from it, put benches in memory of their loved ones on it, prepare their dinghies on it, lick ice-creams on it, kiss on it, sleep on it, drive motorbikes around it, jump from it, get shouted at by the harbourmaster on it, complain of the price of parking on it, let their dogs crap on it, spray graffiti on it, watch fireworks on it, dance on it, sing on it, preach on it, and pray on it.
To the casual visitor it seems to be a never changing and attractive feature of the town. But for those who have grown up with it, and who know it well, Broadstairs harbour is something that has always needed constant care and maintenance, and which increasingly needs it at this point in its history.
This booklet is an attempt to collect and clarify much of the information about Broadstairs harbour that I have discovered in the many books, articles, letters, guides, memoirs and documents that have been produced about the town. I would be pleased to receive - via Michael's Bookshop - any comments, criticism, ideas or information that it may generate, in order to produce a more thorough document in the future.
Bob Simmonds
July 2006
CONTENTS
In the reign of Henry VIII
Pier pressure
Weakening the waves
A cautious conjecture concerning the pier's construction
Before the promenade
Collecting the cash
The peculiar payments for pipes
Charles Dickens and the harbour
The Boathouse
Harbourmasters
Lifeboats
The Colour Supplement
The life-raft from the Lusitania
Fishing
The problem of the shifting sands
Sailing
On colliers, cargoes, and making connections
The problem posed by the puzzling post
Pleasure boats
The Tartar Frigate
Entertainment
The pier and our litigious society
Surfing
Boats
Pleasure pier
Addresses
In the reign of Henry VIII
Like tax collectors, cornflakes and Coronation Street, Broadstairs Harbour has been around for so long now that nobody quite knows when it started.
Perhaps one of the earliest writers to mention it was John Lewis in his history of the Isle of Thanet, first published in 1723. However, he doesn't say when it was built.

In 1800 Edward Hasted, in his history of Kent, copied Lewis almost word for word, but added that a building date was not known.