All About Ramsgate and Broadstairs 1864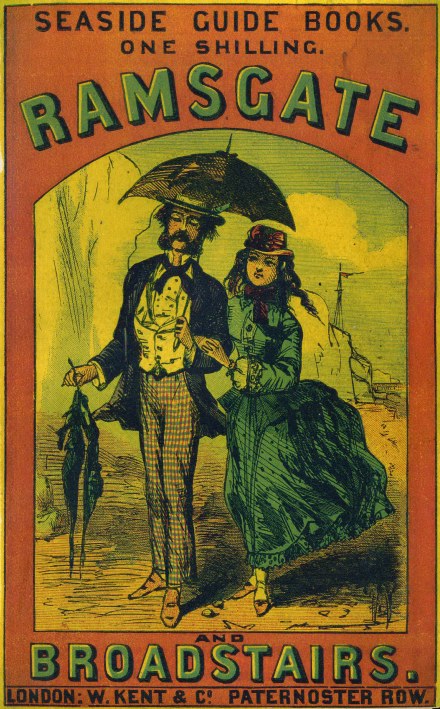 A5 Stapled card covers 140 pages coloured centre piece
£6.99
It gives me great pleasure to publish a reprint of this very scarce guide to Ramsgate and Broadstairs I have endeavoured to produce something as close to the original as possible the only significant change being putting the coloured frontispiece in the middle with the advertisements that were on the inside of the covers on the back of it.
The author gives us a charming account of the Victorian seaside holiday when it was the task of fathers to see their families watered with the delights and perils to be encountered.
I was incredibly lucky to obtain a copy with all of the pictures present, still with its charming coloured covers and frontispiece in such good condition, the pictures of Broadstairs on pages 48 and 49 and those relating to the rescue of the Northern Belle on pages 57, 60 and 61 being particularly scarce.
The hand coloured frontispiece by W. McConnell is a very scarce and desirable Ramsgate collectable in its own right, for it to have survived in one piece in an ephemeral guide for 143 years is truly remarkable.
I have also a copy of the companion guide that is advertised in this one, "All About Margate and Herne Bay" it is my intention to produce a reprint of this in the next few weeks.
My thanks to Simon who works here on Saturdays who did most of the work of copying this book.
Michael Child 9th June mmvii