Title 1
|
This series of pages of pictures of The Isle of Thanet mostly Ramsgate I have published to illustrate postings on the Thanetonline blog over the last few months, if you want more detailed explanations
click here
to go to the blog and work your way back through the old postings, 30.09.2008


Title 56

28.8.08
Hi Richard
Please forgive my mistake I had assumed that the letter from Brian (at the bottom of this email) was the he responding on your behalf. On examining his original letter, which was an attached word document, I discovered a strange embedded squiggle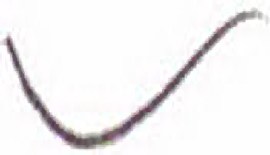 where his signature should be
and realise that this may have been some sort of code that the letter was to be ignored.
Best regards Michael.
In a message dated 27/08/2008 17:20:50 GMT Daylight Time, Richard.Samuel@thanet.gov.uk writes:
Dear Mr Child
Thank you for copying your latest email to the Ombudsman to me. I have
responded to the Ombudsman to request that he does not progress your
complaint until the Council's complaint procedure is exhausted. This is
the Ombudsman's normal practice. Your email of the 15th was acknowledged
on the 18th by my PA who indicated that I would reply to you within 10
working days as per the Council's complaints standard. By my reckoning
that is the 1st September. After that date if you remain disatisfied
with my response then I have no doubt you will pursue your complaint.
Richard Samuel
Chief Executive
Thanet District Council
Council Offices
Margate
Kent
CT9 1XZ
Telephone: 01843 577002
Fax: 01843 298874
Email richard.samuel@thanet.gov.uk
Web: www.thanet.gov.uk
This email (and any attachment(s)) is private and intended solely for
the recipient. Its unauthorised use,disclosure, storage or copying is
not permitted. If you are not the intended recipient please destroy all
copies and inform the sender by return email.
>>> <MichaelChild@aol.com> 27/08/2008 12:01 >>>
Dear Ombudsman
Firstly my previous complaint appears to have now had a desirable
result and
thank you for your efforts there.
I have an unresolved complaint again this time, it is that, Thanet
District Council has chosen to restrict access to comments on the
UKPlanning
website, that is on the public facing part of the website only.
I now wish to raise this to LGO level could you please put me in touch
the
appropriate officer.
Best regards Michael
Websites
_http://www.thanetonline.blogspot.com/_
(http://www.thanetonline.blogspot.com/)
_http://www.thanetonline.com/_ (http://www.thanetonline.com/)
_http://www.michaelsbookshop.com/_ (http://www.michaelsbookshop.com/)
Subject:
RE: TH/08/0400
Date:
02/06/2008 08:26:17 GMT Standard Time
From:
_ukp-queries@idoxplc.com_ (mailto:ukp-queries@idoxplc.com)

Reply To:
To:
_MichaelChild@aol.com_ (mailto:MichaelChild@aol.com)
Dear Michael,
The reason your comment is not showing on the UKPlanning website is
due to
Thanet`s public access choices. Thanet District Council choose to
restrict
access to these comments at this case status on the public facing
website.
Kind Regards
Ryan Shearer
UKPlanning Operations Supervisor
IDOX group
Tontine House, 8 Gordon Street, Glasgow G1 3PL
D 0141 574 1904 F 0141 574 1901
E ryan_.shearer@IDOXgroup.com_ (mailto:ryan.shearer@IDOXgroup.com)
W _www.IDOXgroup.com_ (http://www.idoxgroup.com/)
Registered Address: 2nd Floor, 160 Queen Victoria Street, London
EC4V 4BF
Registered Numbers: IDOX Software Ltd - 2933889 in England and Wales,
27 May
1994
IDOX Information Services Ltd - 4356896 in England and Wales, 21
January 2002
TFPL Ltd - 1946440 in England and Wales, 11 September 1985
Vat Registration Number: 766 8008 04
From: MichaelChild@aol.com [mailto:MichaelChild@aol.com]
Sent: 30 May 2008 16:51
To: ukp-queries
Subject: TH/08/0400
Hi I commented on application TH/08/0400 about a week ago but the
comment
never appeared, was it lost in cyberspace, do I need to do it again?
Best regards Michael
Mr M Child
72 King Street Ramsgate Kent
CT11 8NY
26 August 2008
Dear Mr Child
COMPLAINT REF: 1342
Thank you for your email of 15 August, 2008.
The Chief Executive has asked me to reply because your complaint
concerns
service provided to you regarding Town and Country Planning and this
is one of
my management responsibilities.
To respond to complaints, the Council has put in place its Complaints
Procedure. The Procedure comprises three stages, effectively an
investigation
within the responsible service area, then review if the complainant
remains
unsatisfied by the Line Manager and ultimately reviewed by a senior
manager.
Your complaint has been investigated by me, reviewed by the Corporate
Director, and then finally by the Chief Executive. All three of us
have explained
that the Council does not restrict information on planning application
files -
and indeed this year the Council will have all consultation responses
to
current planning applications on its website. A service improvement I
am sure
you will welcome.
However, you still seem to be adamant that your complaint has not been
answered. This being the case it is appropriate for you to contact the
Local
Government Ombudsman. The Council will be happy to provide the
Ombudsman with all
the correspondence on this subject.
Yours sincerely
Brian White
Head of Development Services Direct Dial; 01843 577007
INVESTOR [N PEOPLE
John Bunnett, Corporate Director
Thanet District Council PO Box 9
Cecil Street
Margate
Kent
CT9 1 XZ
01843577000 _www.thanet.qov.uk_ (http://www.thanet.qov.uk/)
Hi Richard thank you for looking into my complaint, unfortunately you seem to have missed my actual complaint which was: I am complaining that Thanet District Council has chosen to restrict access to comments on the UKPlanning website, that is on the public facing part of the website only.
While your thoughts on my correspondence with John are helpful your letter doesn't actually address my complaint, I don't really want to raise this to the LGO I am assuming this is an oversight on your part that is easily rectified, however I haven't heard from you by a week today I shall assume that you don't intend to respond to my complaint and pass it over to the LGO.
Best regards Michael
Websites