Ramsgate's answer to Turner and Tracey

Once again I haven't attempted to put up the pages as they are, just some of the text and illustrations from Bob's book for you all to enjoy.
INTRODUCTION
Over the last few years Margate has been making much of its relationship with Joseph Mallord William Turner. Whilst the cultural and entertainment resources of the rest of Thanet have been starved of cash, with some being made private and others going to the wall - for example Bleak House, Ramsgate Motor Museum, Ramsgate Model Village, Tourist Offices, Margate Caves, Margate's Theatre Royal, Minster Museum etc., etc. - the county council have been pouring money into a 'Turner Centre'.
Initially this was to have been a wonderful example of 'risk taking architecture at its best', and 'a bold iconic statement', looking like a large submarine conning-tower stuck half-way along Margate's pier. The town and county councils, which invested heavily in the project, hoped that it would stimulate a transformation of the local economy, like that worked by the Tate St Ives in Cornwall.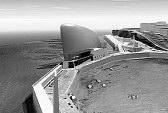 Even Tracey Emin, who grew up in Margate and is supposedly the present day equivalent to Turner, was sure that it was going to be a 'wonderful f***g thing for the town'.
Having suggested that it was perhaps not a particularly good idea - the sea conditions at that spot being particularly violent - it came as no surprise to the locals when it was cancelled early in 2006, after escalating costs and practical problems became overwhelming.
At the time of writing it is hoped to build a different Turner Centre at point A.
If it wasn't for the fact that the people of the other Thanet towns have seen their council tax payments* going towards this financial
*Of a band D annual Council Tax 72% goes to the Kent County Council - the main funder of the project - and 15% to Thanet District Council. Over £4 million was offered by the Arts Council, which is funded by the National Lottery and the tax payer.
Where the feet of Englishmen first trod the English soil.
'Here where the feet of Englishmen first trod the English soil, and marched in strong battalions on the foe.
Their far-off sons, attentive, catch the clangour of their arms, and feel their hearts within responsive glow…'
This is what we used to try and bellow (in our squeaky or newly-broken voices,) during assembly at Chatham House - that gloomy-looking red-bricked school that sits behind St. George's Church, Ramsgate.
As 'far-off sons' we were never quite as attentive as the school song suggested. Indeed, if we attended at all we could never quite understand how it was that the 'foe' were not Englishmen, rather than the war-like guys with the strong battalions. After all, they were here first.*
Still, it was a rousing song to sing, and after over forty years I can still remember it. Which is more than can be said for many of the other things that I was taught at Chatham House.
What it was meant to do, of course, was give us the uplifting and empowering sense that we - us snotty-nosed little oiks in our green blazers with the row of pens in the top pocket and a half-chewed bit of bubble-gum wrapped in our grubby handkerchiefs - were the glorious descendents of those, '…men who braved the terrors that wrapped an unknown shore, and reached a goal on which their hearts were set.'
* OK, so it was Hengest and Horsa - and the Angles, Saxons and Jutes who followed then - who became the 'Englishmen', and the people who were already here were 'Britons'. But then they weren't exactly 'foes' were they, having invited H & H in the first place - and besides, shouldn't the song then read '..first trod the Briton soil'? Just curious.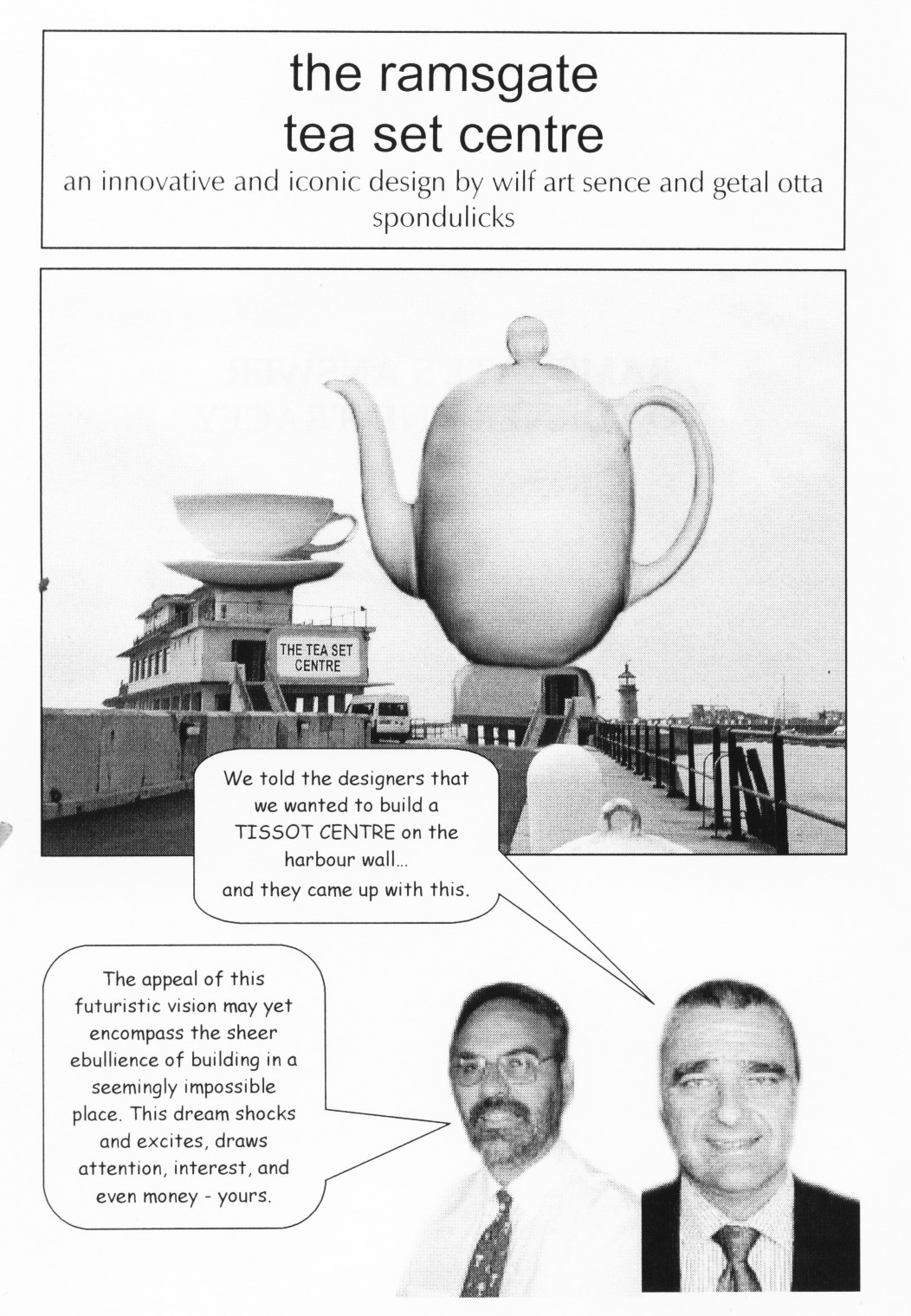 And not just descendents of those early 'illegal immigrants' either, but also of those many other courageous, creative, talented and famous people whose feet had once trod the soil of Ramsgate.
People like St. Augustine, the Duke of Wellington, Jane Austen, Elizabeth Fry, the Pugins, Queen Victoria, George IV, Samuel Coleridge, Wilkie Collins, Charles Dickens, Alfred North Whitehead, Sir Henry Austen Lanyard, Karl Marx, Friedrich Engels, John Collis Brown, William Frith, Vincent Van Gogh, James Tissot, Sir Joshua Reynolds, Sir Moses Montefiore, Edward Heath, John Le Mesurier, Jackie Pallo, and …er…Frank Muir, (although strangely nobody at Chatham House ever mentioned him).
Yes, Ramsgate has been well-trodden by the feet of the great and the good over the years. But for some reason it has not taken advantage of the fact in the way that Broadstairs has done with Charles Dickens - or Margate is hoping to with Turner.
Try as hard as you might, it is almost impossible to find a 'Das Kapital Café', a 'Tissot Tandoori', or a 'Moonstone Steak House' in Ramsgate. There isn't even a 'Kubla Khan Court' or an 'Alfred North Whitehead Tower'. Even the usually ubiquitous blue plaques are a little thin on the walls of properties in the place.
Therefore, in an attempt to encourage a greater awareness of its occasional brush with history, here are some of the wise, wealthy, wordy, or just well-known people who have strolled Ramsgate's streets, either as residents, or as visitors seeking a bit of rest and relaxation.
SAINT AUGUSTINE
Actually this bringer of Christianity to southern Britain in 597AD probably didn't tread the soil of Ramsgate at all - but he got fairly close. Like Hengest and Horsa, Augustine landed on the other side of Pegwell Bay, somewhere near Ebbsfleet. There would have been no obvious reason for him to make a detour on his way to Minster and Canterbury, as Wilkinson's hadn't opened their shop in Ramsgate then, and there would have been no harbour worth looking at.