Ramsgate Town Council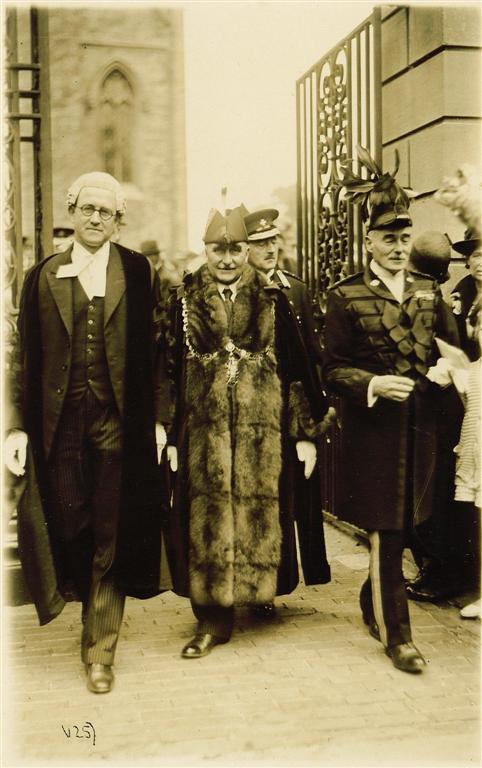 17, George Street, Ramsgate, Kent CT11 9AS
Tel: 01843 584678 Fax: 01843 587918 Mob: 0781 399 5016
Email: ramsgatefirst@btconnect.com
Richard Samuel's Office,
Chief Executive's Department,
To
Thanet District Council,
PO Box 9,
Cecil Street,
Margate,
Kent,
CT9 1XZ
Dear Sir/Madam, by email and post 19th May, 2008
FOI Ramsgate Parish Council.
I have been informed by the Communities and Local Government department that Thanet District Council has been allowed to organise the process (as allowed under the2007 Local Government and Public Involvement in Health Act, specifically, chapters 3 & 4.)
As you are aware from my previous email dated 7th May to the Department for Communities and Local Government, we in Ramsgate First, who organised the Petition that triggered the whole process, are concerned by the delays that have attended the implementation of Thanet District Council's request to the Secretary of State for Communities and Local Government in December 2006 that Ramsgate be granted its own parish council.
I have been previously advised by the department of Communities and Local Government that the delays are entirely of Thanet District Council's making and that but for these delays there was every reason to suppose that elections to a Ramsgate Parish Council could have taken place in May 2008.
I am now requesting you, under the Freedom of Information Act, to advise Ramsgate First and the Press, within 21 days, of what you are proposing to recommend to the Full Council, and when, so as to fulfil, as soon as possible, the overwhelming democratic will of the electorate of the unparished areas of Ramsgate, as expressed in a referendum organised by Thanet District Council in November 2006, which was to have their own Parish/Town Council.
Yours faithfully,
Gerry O'Donnell
Chairman,
Ramsgate First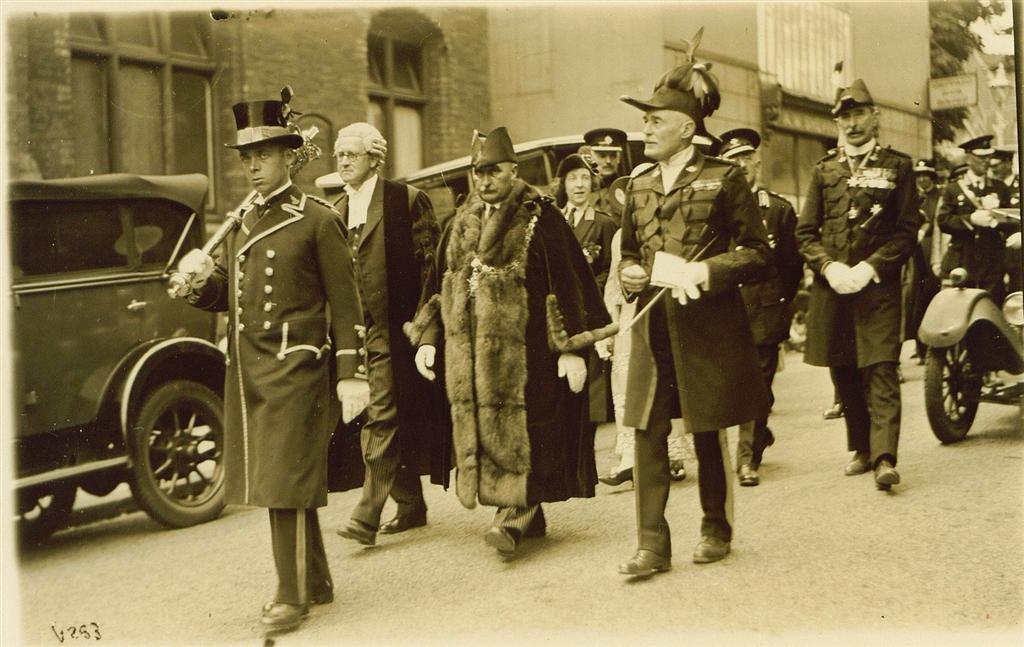 Subject: Re: Ramsgate town council: ending TDC Date: 19/05/2008 14:36:11 GMT Standard Time From: timgarbutt@yahoo.com
This sounds good.
I've requested public meetings at Albion Hosue
(Ramsgate's Town Hall) from 7pm this Friday and next
Friday to:
1. Vote off the current Charter Trustees and establish
a non-party political Interim Town Council: 6-10
members
2. Establish monhtly public meetings for the Town
Council at Albion House: last Tuesday of every month
3. Request the Interim Town Council to create a
working constitution and agenda to operate as the Town
Council until the elections
4. Establish formal elections to the Town Council
immediately
5. Establish a vote of no confidence in TDC and
request details of council salaries, expenses and
other costs for public scrutiny immediately and
ongoing
6. Request a vote of no confidence in the current
policies of overbuilding, China Gateway, Pleasurama
and excessive pollution by Infratil at Manston airport
7. Request direct involvement by KCC in providing
increased funding to Ramsgate to reserve decades of
mismanagement
In short to remove TDC - one of Britain's worst
councils - from any meaningful operation in Ramsgate
and create accountable and effective local democracy.
A Margate town council would remove the need for TDC
altogether with the town councils funded direct from
KCC.
Tim
Tim Garbutt
Tel: 0787 963 1550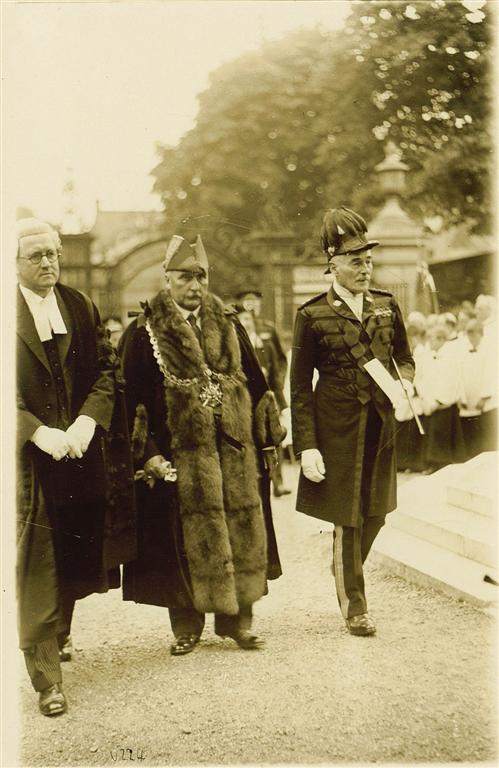 Subject: FW: gazette letter for friday FYI Date: 21/05/2008 11:42:09 GMT Standard Time From: tim@integrityagency.eu
| | |
| --- | --- |
| Reply To: | |
| To: | MichaelChild@aol.com |

If Ken Wills' CGP plc/Jet Summit Aviation could pollute our water supply and Matt Clarke of Infratil already is (along with air and noise pollution) – what do we pay our council and MP's for?
There's a public meeting tonight and next Friday from 7pm at Albion House (Ramsgate's Town Hall) to create the interim Ramsgate Town Council and begin the process of improving Ramsgate and ending the failed and undemocratic policies at TDC.
With appalling developments like China Gateway and Manston cargo airport, ever-increasing council tax, white elephant projects, bloated salaries and pointless bureaucracy TDC is Britain's worst Council.
All welcome and the aim is to create an apolitical Interim Town Council that will meet every month from now on, with a working constitution and an agreed date of election.
Tired of pollution from Manston, poisoned drinking water and overbuilding in Ramsgate and general TDC incompetence?
Now's the time to be rid of our failed Council and Councillors.
Tim Garbutt, Ramsgate
Tim Garbutt
Founder and MD
Tel: 01227 765025
Web: www.integrityagency.eu
Mobile: 07879 631 550
Snail mail:
Integrity Agency Limited
78 Broad Street
Canterbury
Kent
CT1 2LS
Offices also in: Covent Garden, London.
A Fairtrade, C4B and UN Global Compact Business - working to implement the UN Millennium Development Goals.
--------------------------------------------------------
Green and Ethical Marketing for Consumers with a Mind and Soul.
------------------------------------------------------------------------------------
Our awards include:
Cannes Lion International Advertising Awards:
Gold: Product Launch Strategy
Silver: Viral/Mobile Phone Marketing
Bronze: Digital/Direct Marketing
Campaign Media Awards:
Winner: Best Outdoor Campaign
Campaign Direct Awards:
Winner: Best Automotive
Commended: Best Integrated
Commended: Best Travel and Leisure
Precision Marketing Response Awards:
Winner: Best Interactive Initiative
Commended: Best Travel and Leisure
Commended: Best Direct Mail
New York Festival Advertising Awards:
Winner: Design, Outdoor and Print
If received in error or you don't wish to receive this communication please email us with "unsubscribe" in subject line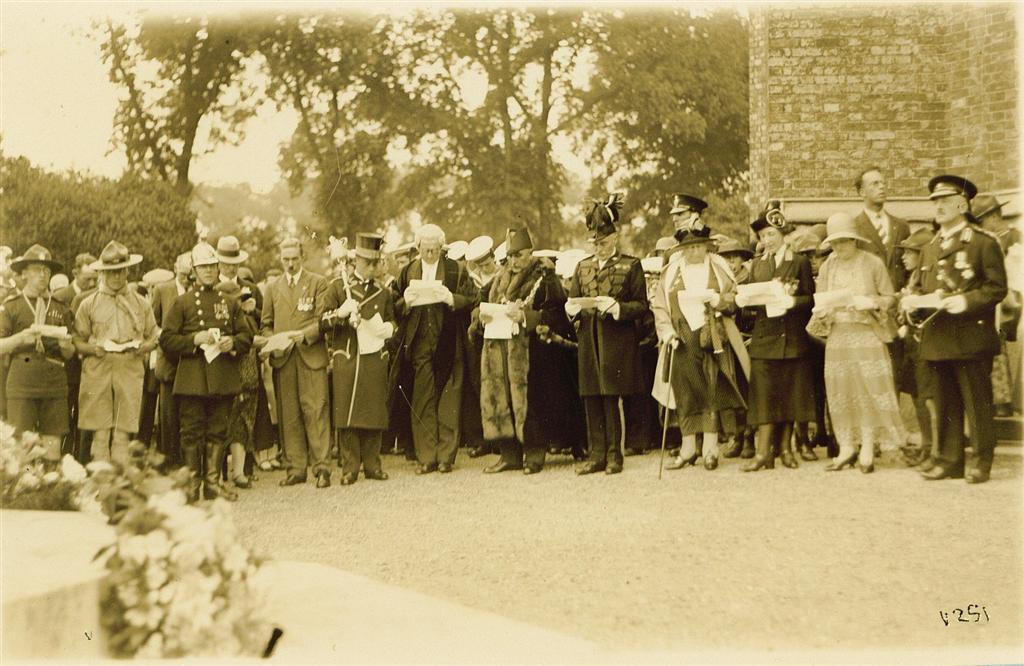 Dear All, 23rd May 2008
Tim Garbutt has used the back of my email to propose setting up his own
'Ramsgate Town Council'. He wanted a public meeting and a committee formed
to 'sack the Charter Trustees, TDC etc etc.
I found Tim's proposals ludicrous and Ramsgate First rejects them utterly.
Before advising those of you who had received my previous email of this fact
I stopped off at Albion House on Friday 22nd May at 7.00pm to attend Tim's
proposed meeting so that I could inform him personally of the contents of
this email.
Though the meeting was advertised in the Gazette it appears that nobody at
Albion House was informed and consequently Tim and a couple of other people
were unable to gain admittance. I therefore informed him on the doorstep
that his proposals were unacceptable and that all he was doing was possibly
jeopardising the parish council. There are some churls in TDC who are
itching to scratch Ramsgate parish council and that Tim's intervention might
give them ammunition.
I have to say I like Tim Garbutt. There is no doubting his sincerity but his
waywardness, especially in his hatred of TDC, often leads him to express
thoughts that frighten off others. I think Tim thinks that I am now some
kind of Uncle Tom - betraying his own. He is wrong of course. Often is.
It is quite obvious that Tim's views are shared by a few, a very few: less
than a handful of people judging by the attendance on Friday and that in no
way is he representative of the overwhelming majority of the people of
Ramsgate.
I hope, therefore, not to hear some councillors suggest there is any linkage
between Mr Garbutt and Ramsgate First or the good people of Ramsgate in
their pursuit of their own parish/town council. There is none.
Gerry O'Donnell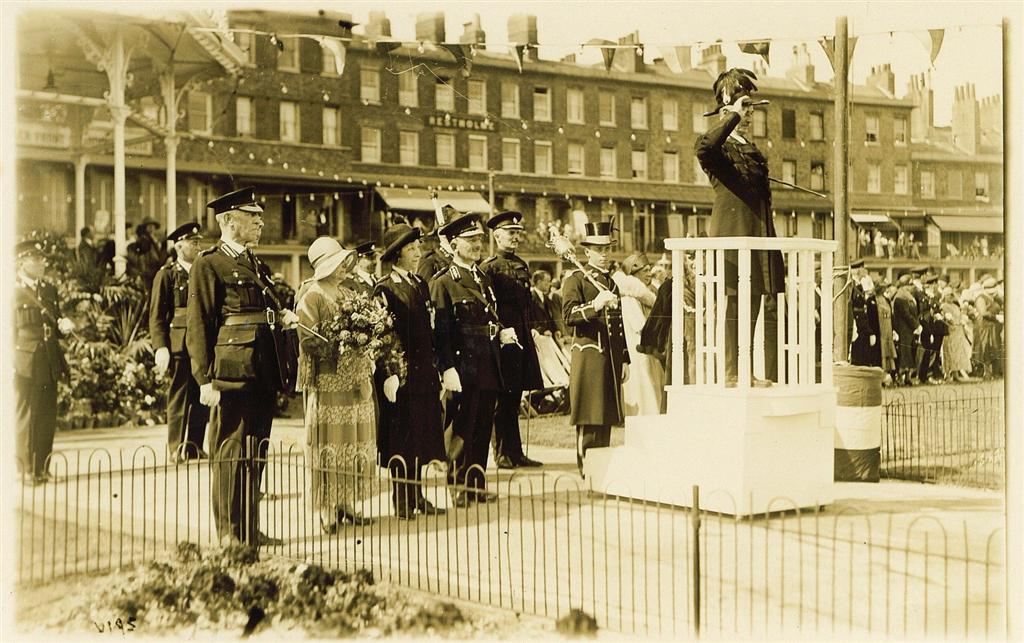 Gerry's opinions are all true: however next meeting of
Ramsgate Town Council 7pm Friday.
In Ramsgate Town Hall or on the steps again.
18 months and no Town Council is too long.
TDC is a failed council.
Could Richard Samuel provide the keys?
Kindest regards.
Tim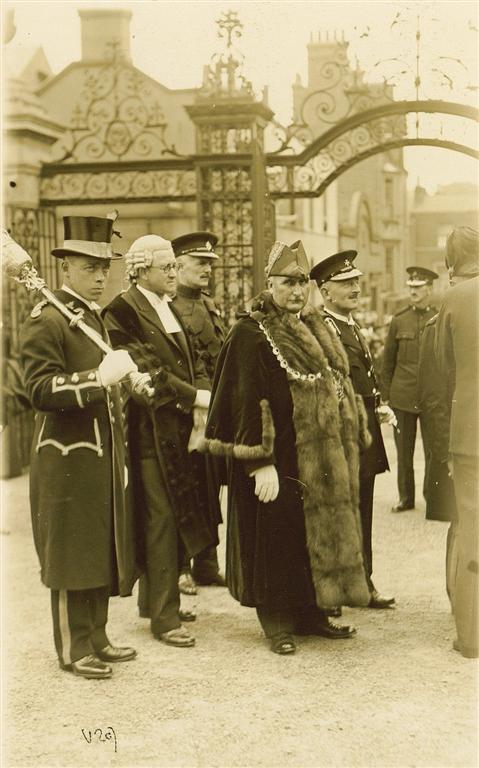 From: ramsgatefirst@btconnect.com
| | |
| --- | --- |
| | |
| To: | reception@invictafm.com, richard.samuel@thanet.gov.uk |
| CC: | stephen@retina-productions.co.uk, thomas.betts@kosmedia.co.uk, john.chater@gmail.com, cllr-zita.wiltshire@thanet.gov.uk, cllr-william.peppiatt@thanet.gov.uk, cllr-thomas.king@thanet.gov.uk, cllr-steve.ward@thanet.gov.uk, cllr-stephen.broadhurst@thanet.gov.uk, cllr-simon.moores@thanet.gov.uk, cllr-simon.day@thanet.gov.uk, cllr-simon.brown@thanet.gov.uk, cllr-shirley.tomlinson@thanet.gov.uk, cllr-sandy.ezekiel@thanet.gov.uk, cllr-roger.latchford@thanet.gov.uk, cllr-robert.bayford@thanet.gov.uk, cllr-richard.nicholson@thanet.gov.uk, cllr-peter.campbell@thanet.gov.uk, cllr-mike.harrison@thanet.gov.uk, cllr-mick.tomlinson@thanet.gov.uk, cllr-michelle.fenner@thanet.gov.uk, cllr-michael.roberts@thanet.gov.uk, cllr-michael.jarvis@thanet.gov.uk, cllr-martin.wise@thanet.gov.uk, cllr-mark.nottingham@thanet.gov.uk, cllr-margaret.sheldrick@thanet.gov.uk, cllr-linda.aldred@thanet.gov.uk, cllr-kerry.harker@thanet.gov.uk, cllr-ken.gregory@thanet.gov.uk, cllr-kay.dark@thanet.gov.uk, cllr-karen.sullivan@thanet.gov.uk, cllr-judith.russell@thanet.gov.uk, cllr-john.watkins@thanet.gov.uk, cllr-john.kirby@thanet.gov.uk, cllr-joanna.gideon@thanet.gov.uk, cllr-jo.roberts@thanet.gov.uk, cllr-jo.gideon@thanet.gov.uk, Cllr-Jill.Kirby@thanet.gov.uk, cllr-jason.savage@thanet.gov.uk, cllr-iris.johnston@thanet.gov.uk, cllr-harry.scobie@thanet.gov.uk, cllr-ewen.cameron@thanet.gov.uk, cllr-elizabeth.green@thanet.gov.uk, cllr-ela.lodge-pritchard@thanet.gov.uk, cllr-edwin.watt-ruffell@thanet.gov.uk, cllr-doug.clark@thanet.gov.uk, cllr-dean.mccastree@thanet.gov.uk, cllr-david.lawson@thanet.gov.uk, cllr-david.green@thanet.gov.uk, cllr-crispin.crotty@thanet.gov.uk, cllr-clive.hart@thanet.gov.uk, cllr-chris.wells@thanet.gov.uk, cllr-brian.sullivan@thanet.gov.uk, cllr-brian.goodwin@thanet.gov.uk, cllr-brender.rogers@thanet.gov.uk, cllr-brenda.rogers@thanet.gov.uk, cllr-bill.hayton@thanet.gov.uk, cllr-barbara.nicholson@thanet.gov.uk, cllr-audrey.pickering@thanet.gov.uk, cllr-alasdair.bruce@thanet.gov.uk, cllr-alan.poole@thanet.gov.uk, cdavies@thekmgroup.co.uk, joel.dudley@krnmedia.co.uk, thanetextra@thekmgroup.co.uk, info@electoralcommission.org.uk, editor.thanet@krnmedia.co.uk, ramsgatefirst@btconnect.com, mogandped-tc@yahoo.co.uk, wynnegore@tiscali.co.uk, timgarbutt@yahoo.com, jdahms@totalise.co.uk, jocelynm@talktalk.net, kalc@btconnect.com, malcolmkirkaldie@yahoo.co.uk, thanetnews@KMFM.co.uk, dave.mairs@kosmedia.co.uk, MichaelChild@aol.com, lauraprobert@btinternet.com, Qdawn3@aol.com, richardeastcliff@yahoo.co.uk, jridges@talktalk.net, laura@sandys.org.uk, l.jsandys@btinternet.com |